Take part in
the SIAF School!
SIAF School provides opportunities that spark curiosity and encourage learning through experiences with new forms of art. It offers workshops, lectures, volunteer support activities and online programs that you can easily take part in before the opening of the festival.
With an emphasis on education for the future, SIAF2024 is looking to not only collaborate with people involved in educational institutions and elementary and junior high schools, but also reach out to young adults such as high school and college students.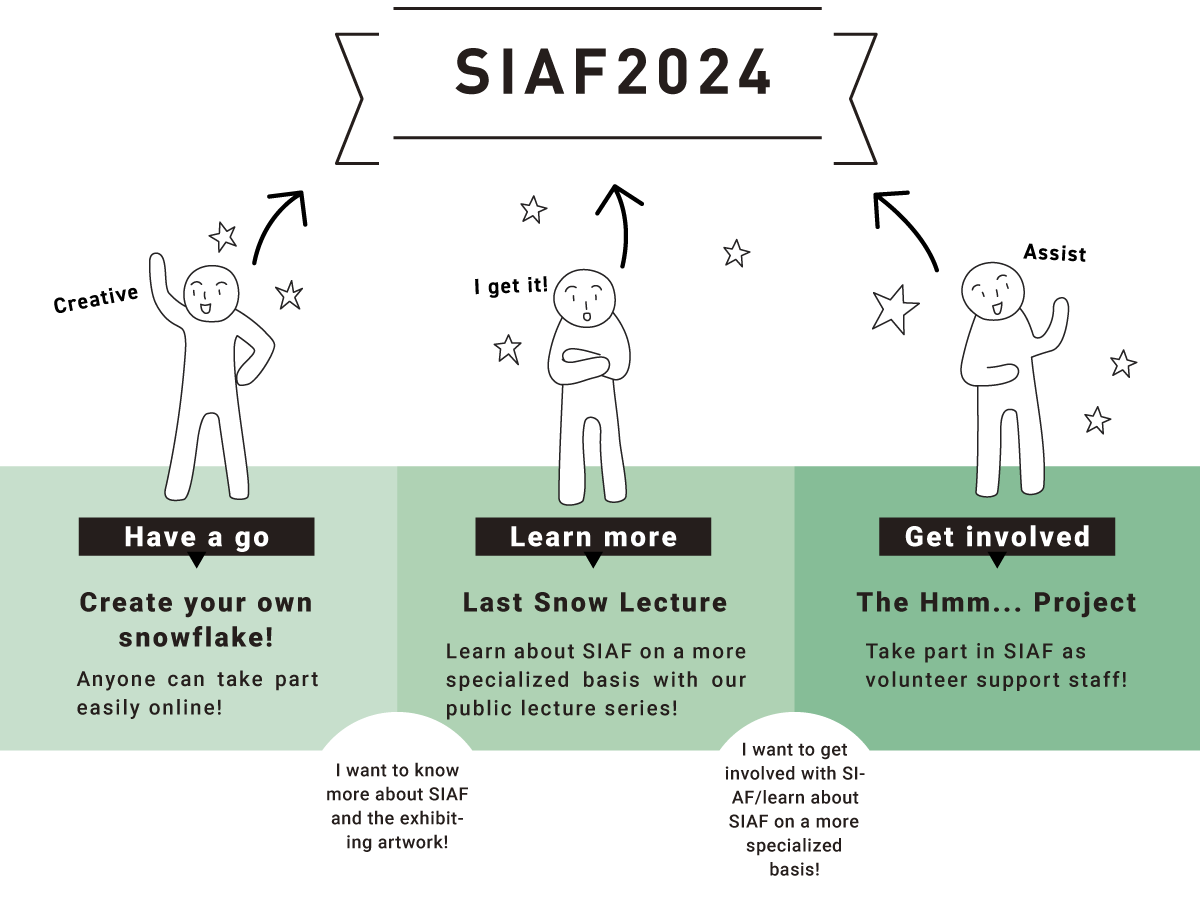 Learn more about
the SIAF School programs!
Please note that all programs are
delivered in Japanese only.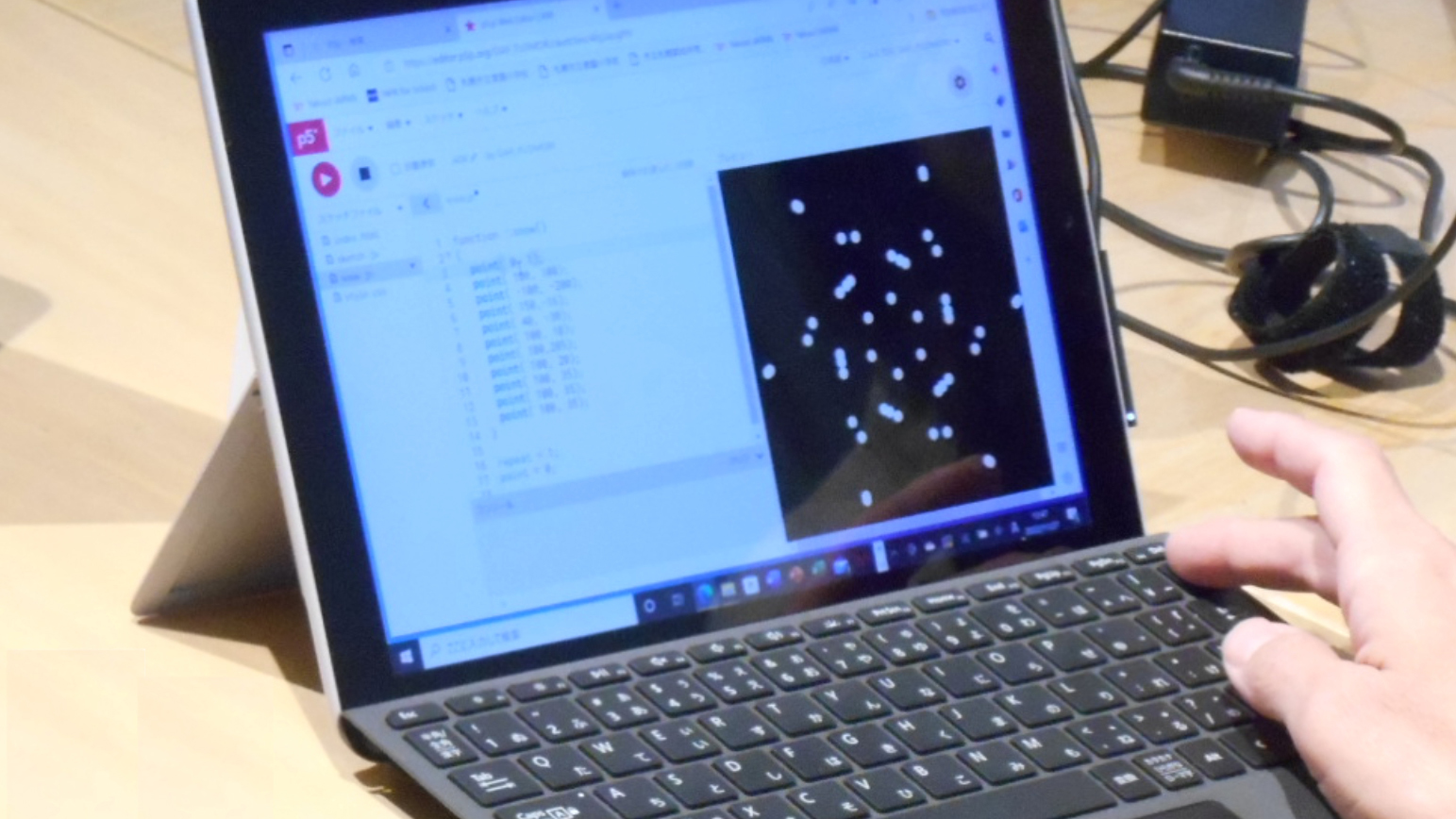 Create Your Own Snowflake Online *opens in July
A programming application developed by artists designed for 6-15 year-olds in which you can create your own snowflake.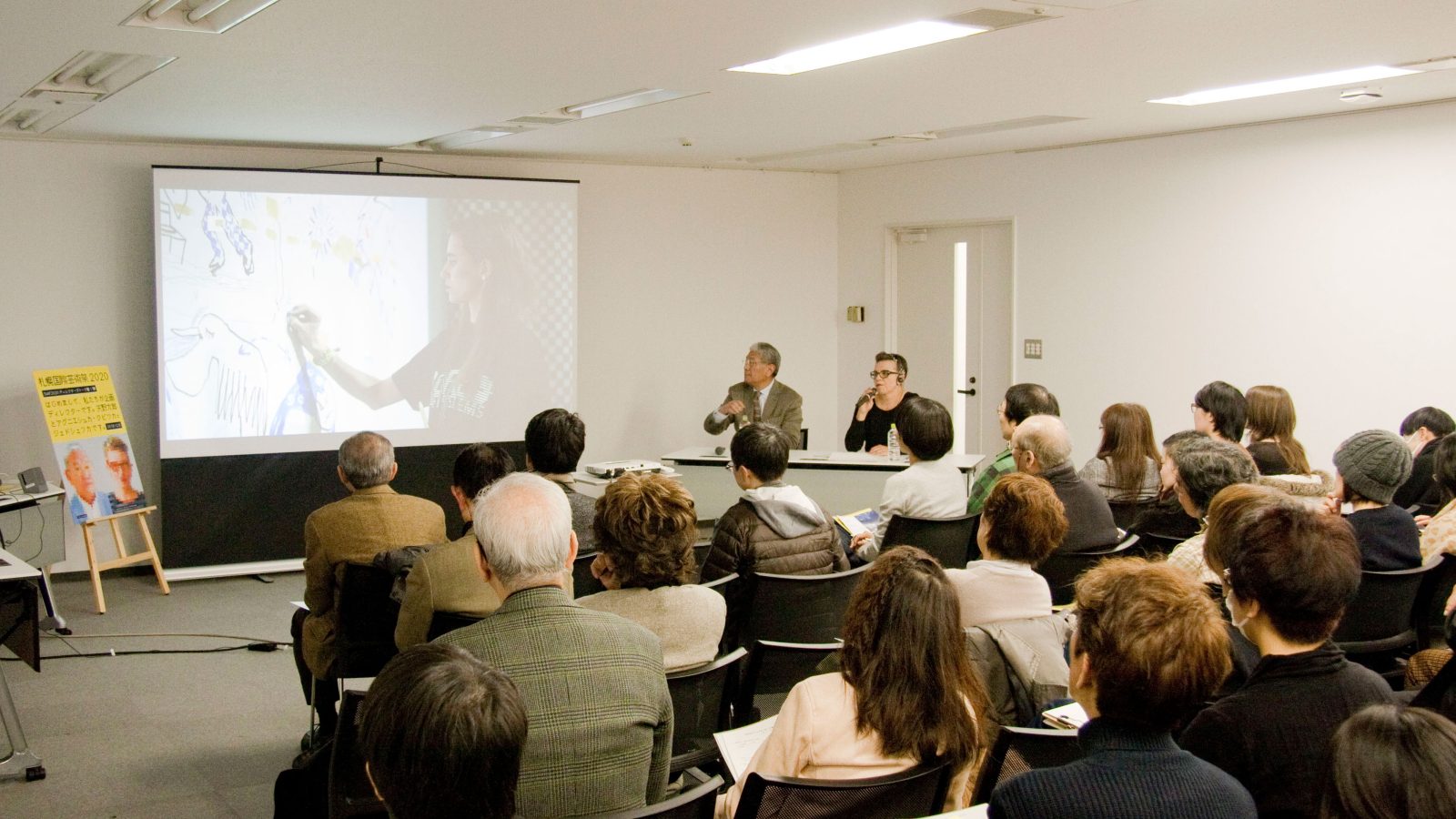 Last Snow Lectures
A series of public lectures and workshops that introduce SIAF2024 programs and related topics .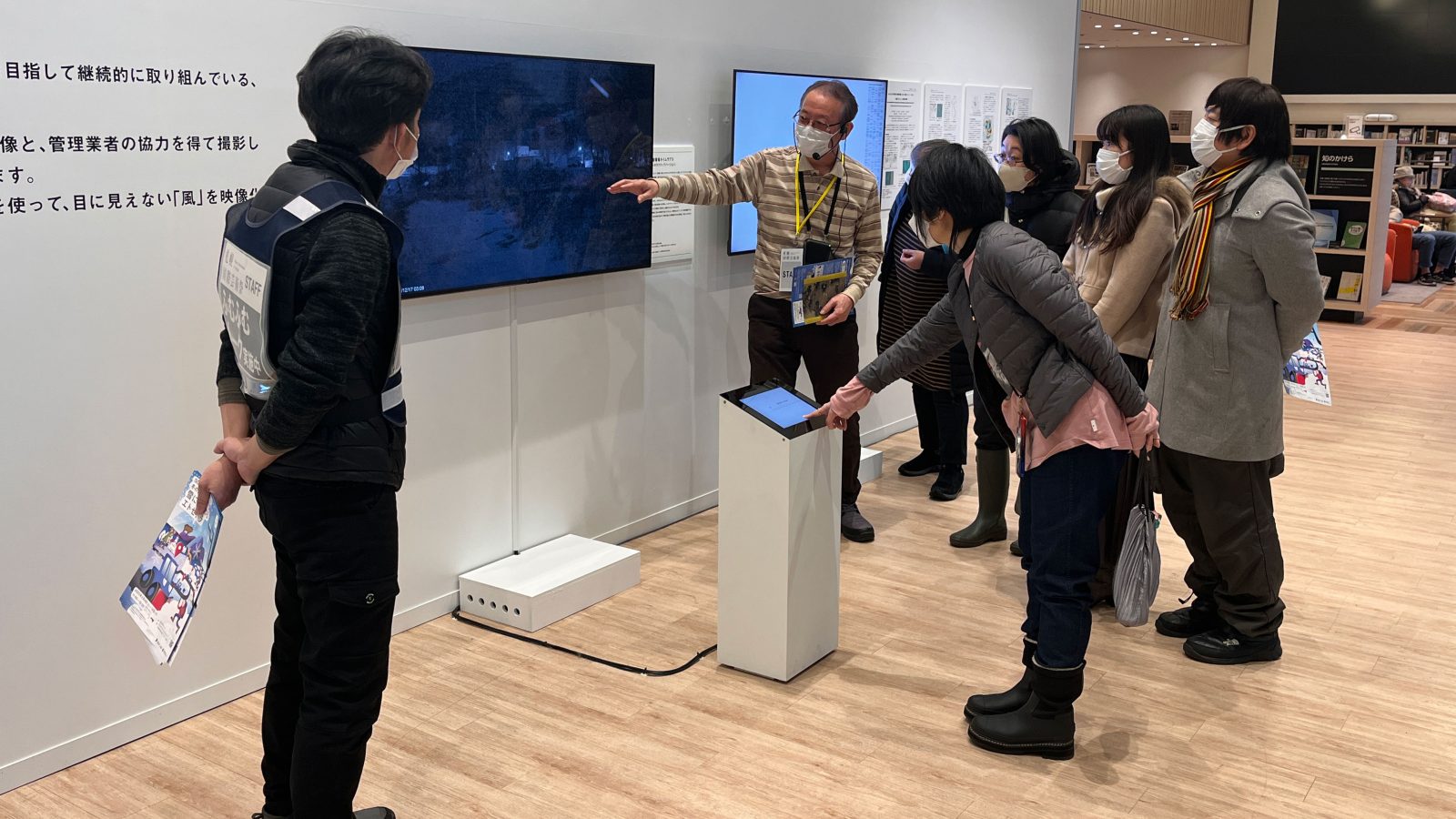 The Hmm… Project
A project in which Hmm… Supporters, trained volunteer support staff, learn to communicate with visitors in a variety of ways to help them enjoy the festival more fully.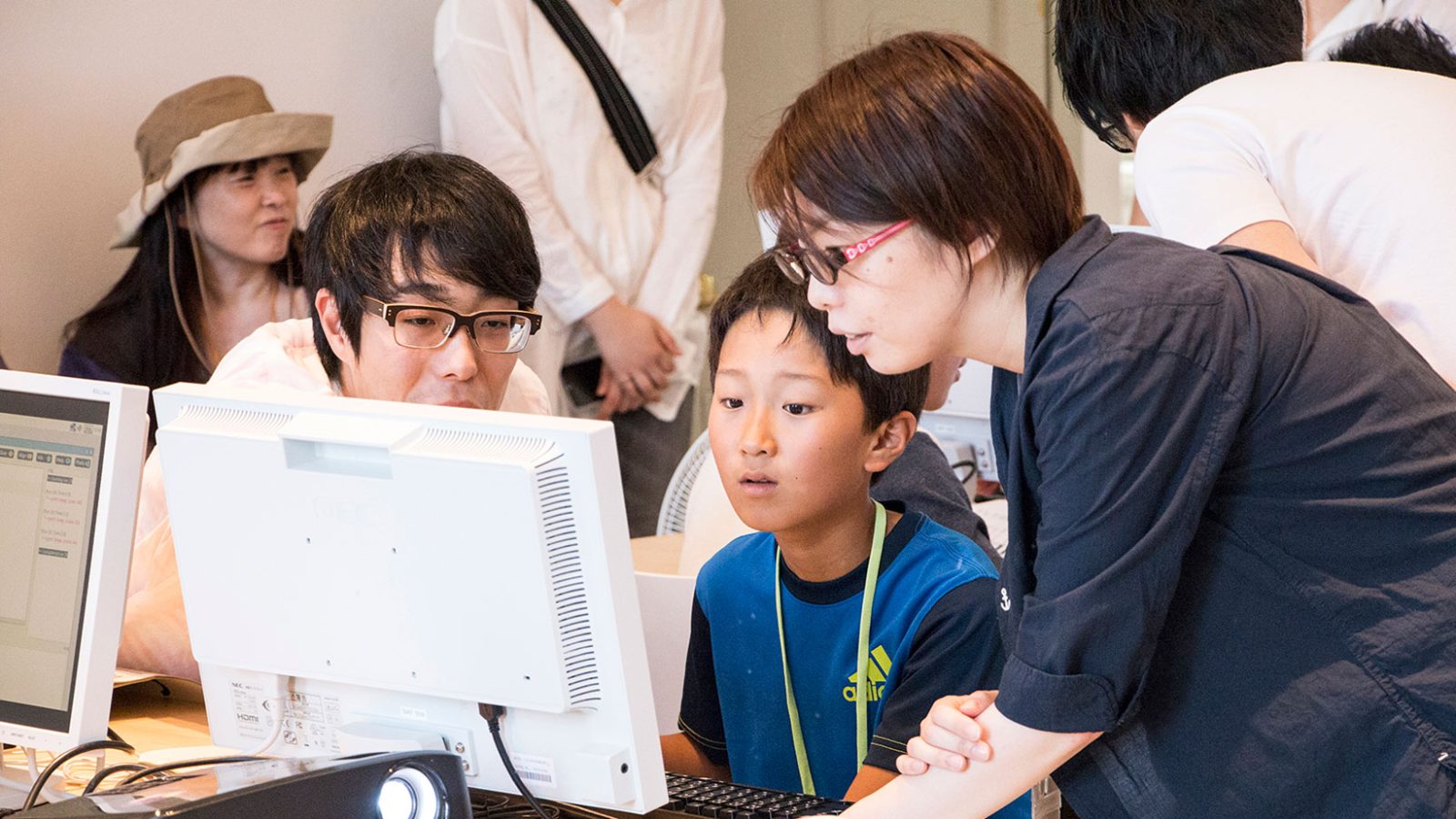 Creative Experiments at Schools in Sapporo
A project which entails artists performing outreach workshops in schools to deliver "Create Your Own Snowflake" experiences using a programming application.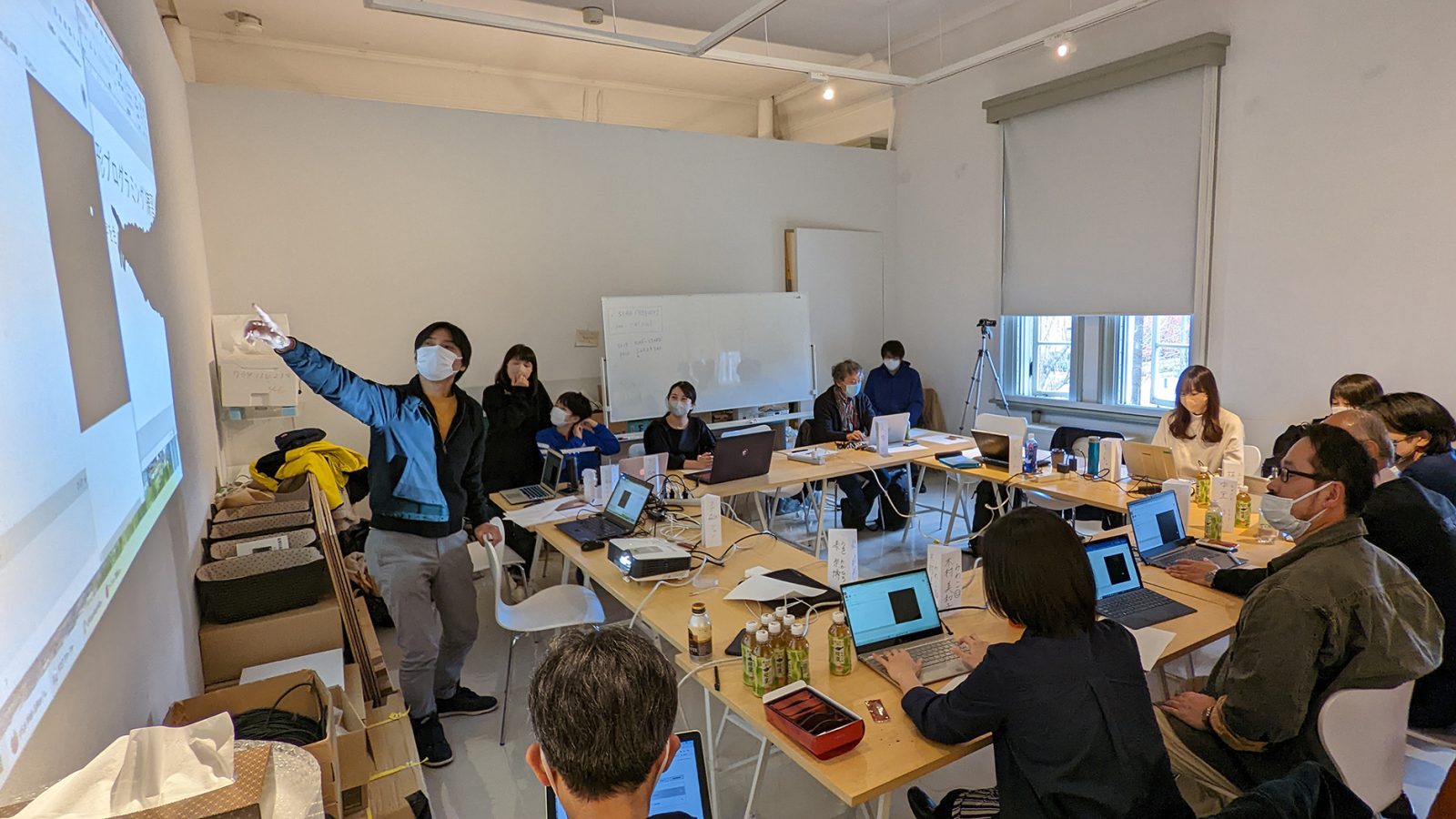 Education Cafe
A new community for teachers and the management team of SIAF School to discuss the challenges and possibilities that art and education bring.